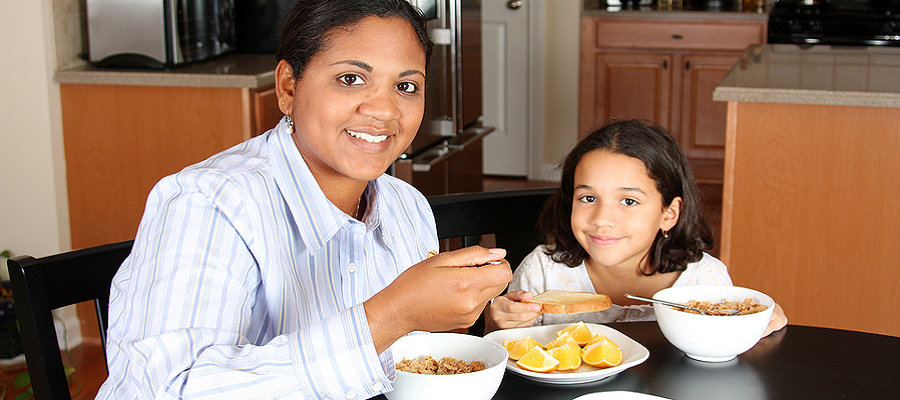 Marmion/Bigstock.com
Every family wants their children to grow up happy and healthy. Parents and caregivers are the biggest influence over childhood experiences. Positive experiences about food early on will help children maintain healthy eating habits for life. Most children and families today have busy schedules. This can make it difficult to sit down to healthy, homemade meals every day and tempting to turn to convenience and takeout food, but these foods can be unhealthy. So although getting kids to eat healthy may be a challenge, it is really important to start establishing good nutrition habits as early as possible.
Try these tips to maintain your family on a healthy diet:
Don't Skip Breakfast. It doesn't need to be complicated. Try whole grain cereals or wheat toast with natural peanut butter. What's important is that kids get the fuel they need to begin their day.
Offer a Variety of Foods. While it's not ideal to force a child to eat something they don't want to, continue to offer different foods and encourage them to taste.
Get the Kids Involved. Let them help with grocery shopping and meal prep. Time spent making a meal can also be an ideal time for discussions about nutrition and healthy choices.
Be a Role Model. Imitation is the sincerest form of flattery. Children watch their parents and internalize what they see. Be sure to demonstrate what you want them to emulate.
Develop these healthy habits in your children and they will be well set up to become healthy adults.