Lakewood Natural Medicine and Chiropractic
Patient Reviews
Great chiropractor, changed my life!
Great care, I've been going for several years and it changed my life considerably.  Previously I had been skipping quite a few meals with headaches and neck pain, after talking to Dr. Young I have a much better diet and fewer headaches.  Office also has a massage area on site so you can get a massage before an adjustment.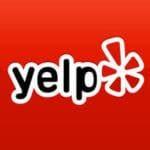 Dr Young and his team are the best.
In past months I visited Dr Young's office and found the front reception staff quite pleasant and very engaging. I had a shoulder injury from a waterskiing accident and Dr prescribed weekly heat therapy on my shoulder and over time its helped greatly. The exercises Dr gave me to do at home have helped too. I would highly recommend the clinic to any friends and family hoping to improve their health.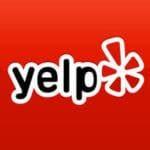 I came in all hunched over and in a ton of pain, they used some really cool technology to loosen me up and the Dr was really skilled at adjustments! he is probably the best chiro I have been to so far. I was in so much pain usually the adjustment from how bad I was is excruciating but he had a really good technique that did not even hurt. I left feeling wayyy better and will be back again soon. I'm very stoked I ran across these people. even the staff was really nice and knowledgeable.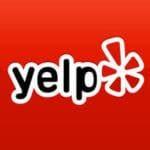 For those of you who are old enough to remember the television show Marcus Welby M.D., Dr. Young is the modern day Dr. Marcus Welby. Dr. Young cares more about his patients than he does the bureaucratic insurance companies.
Dr. Young is amazing! I give him my highest recommendations!
Doc has a new massage therapist! Sunny has a gentle touch, but highly effective! I I have been seeing Dr. Young on and off for almost 20 years. He is a great listener and truly cares about his patients, his staff, and his family. He empowers us to be the best that we can achieve as partners and our own health.
I am a true testament to the care under Dr. Young. I've been going to this facility for about 3 years. The treatment plans have made a huge Improvement in my life. The gut cleanse body detox and essential oils have also made a big impact on my life and my health. I'm truly grateful for not only getting good care but getting educated on the body and the mind. I really appreciate the people at this office.
Sincerely Teresa
Dr. Young is AMAZING! I can darn near crawl into his office with a thrown out back then with some treatment and manipulation walk out in comfort. I really like the fact he takes his time to explain in detail what the problems are that I am facing and give me the correct recommendations for solving my tweeks and pulled muscles.  Highly Recommended